Meet Eric Lake, DO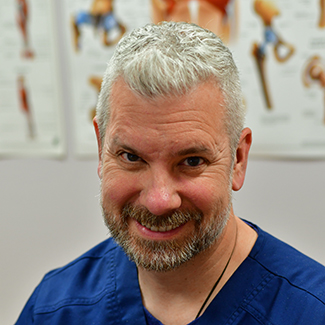 Dr. Lake is board certified in Family Medicine and Sports Medicine through The American Board of Family Physicians. He is trained in Osteopathic Manipulative Medicine and achieved certification in Cranial Osteopathy through the Cranial Academy.
Recognized for excellence as a physician, Dr. Lake received the Philadelphia magazine Top Doctors™ award in conjunction with Castle Connelly Top Doctor designation from 2013 to 2020.
Education & Experience
Dr. Lake earned a Bachelor of Science degree in Biology and Microbiology from Pennsylvania State University. He received his medical degree from the Lake Erie College of Osteopathic Medicine, and completed the following:
An Osteopathic internship
A three-year residency in Family Medicine
A one-year fellowship in Sports Medicine at the Crozer-Keystone Health System
During his postgraduate training, Dr. Lake was honored with the Resident-of-the-Year award for Commitment to Excellence and the Sports Medicine Achievement Award.
Following his training, Dr. Lake served as attending physician at Premier Orthopaedics and Sports Medicine.
EXPLORE OUR SERVICES »

How Do an MD and a DO Differ?
An MD and DO are both fully licensed physicians, trained in diagnosing and treating illnesses and disorders and providing preventive care. However, the foundation of osteopathic medicine is that individuals are more than their body parts. Doctors of Osteopathic Medicine focus on how all body systems are interconnected, and how each affects the others.
Providing Care for Children & Adults
Currently, Dr. Lake provides osteopathic manipulative medicine and regenerative medicine for adults and children with acute and chronic injuries and neurological conditions.
Recognizing that the body has an innate ability to heal itself, Dr. Lake works in partnership with his patients to achieve health. He considers the impact that lifestyle and community have on each person's health, and seeks to break down barriers to optimal health.
Outside the Practice
Dr. Lake enjoys spending time with his wife, Kim, and their two daughters. They enjoy staying active in their church and community. He also likes any outdoor activity, including hiking, gardening and going to the beach.
Book an Appointment with Dr. Lake
Contact us today to schedule an appointment with Dr. Lake! He has part-time hours at Total Integrative Health: Monday 9am-12pm and Wednesday 9am-5pm.
---
Dr. Eric Lake | (302) 205-4100