Osteopathic Medicine at Total Integrative Health
People Are More than the Same Of Their Parts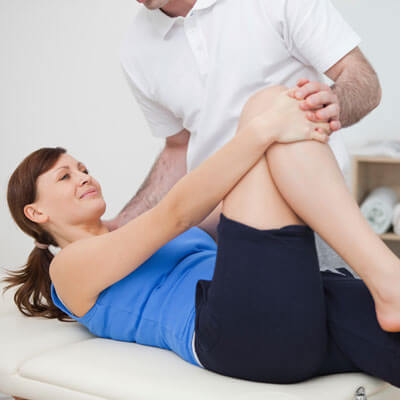 An MD and DO are both fully licensed physicians, trained in diagnosing and treating illnesses and disorders and providing preventive care. However, the foundation of osteopathic medicine is that individuals are more than their body parts. Doctors of Osteopathic Medicine focus on how all body systems are interconnected, and how each affects the others.
Osteopathic Manipulative Treatment
Osteopathic Physicians pay special attention to the musculoskeletal system, a structure of muscles and bones, which impacts the condition of all other body systems.
Osteopaths use their hands to diagnose, treat and prevent illness and injury. Through osteopathic manipulative treatment, they move patients' muscles and joints using a variety of techniques, including stretching, gentle pressure and resistance.
Dr Eric Lake
Dr Lake will be providing Osteopathic Manipulative Treatments at our practice. He is highly experienced in using this technique to help diagnose as well as treat the body for illness and injury. Dr Lake has a passion for helping patients improve their health.
Get Started Today
Contact Total Integrative Health today to schedule an appointment.
CONTACT US »

---
Osteopathic Medicine Greenville DE DE | (302) 205-4100