Meet Eun Kim, MD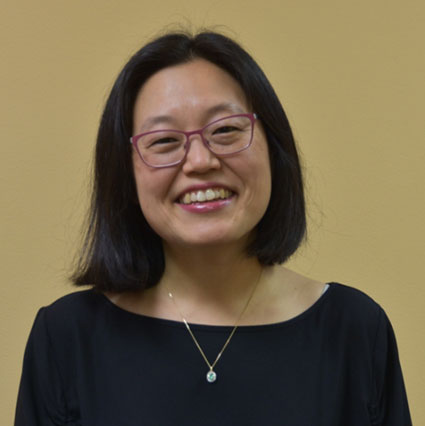 While in high school, Dr. Kim decided to be a teacher but realized she preferred the one-on-one aspect of tutoring. She also loved science, math and medicine, so Dr. Kim brought all those components together to pursue a career as a physician.
Education & Certifications
Dr. Kim earned her Bachelor of Science in Chemical Engineering from the University of Virginia. She graduated with distinction. Then she attended Virginia Commonwealth University Medical College of Virginia for her medical degree. Dr. Kim did her residency at the University of Pennsylvania Department of Family Medicine and Community Health. While a student resident at the University of Pennsylvania, she did acupuncture studies at the Helms Medical Institute.
Dr. Kim is board certified from the American Board of Family Medicine. She recently recertified again, and is currently enrolled in the University of Arizona, Andrew Weil Center for Integrative Medicine Fellowship program. She is also working toward certification with The Institute for Functional Medicine.
EXPLORE OUR SERVICES »

Developing an Interest in Alternative Medicine
While working with a Family Medicine Fellow at UPenn in Acupuncture, Dr. Kim realized that you can use not only conventional medicine, but also alternative medicine to benefit a patient. Acupuncture helped patients with symptoms that conventional medicine was not able to resolve. She was able to witness during a research protocol performed by the Fellow at UPenn using with functional MRIs, the effects of acupuncture needling in distal points corresponded to responses in the brain. Dr. Kim worked with him as part of her residency and developed a passion to offer other healing modalities to help patients.
Helping Empower Patients
Dr. Kim finds it rewarding to work with patients to empower them so they can optimize their health and get better. She is warm and caring, and always has her patients' best interests at heart. For Dr. Kim it's particularly fulfilling to be a part of the patient's healing journey.
Outside the Practice
When she's not working, Dr. Kim loves to read and spend time with her family. She and her husband have two daughters. The four enjoy hiking, family movie night and dinners out. Because the girls love to dance, Dr. Kim and her husband spend much of their free time attending their daughters' dance recitals or competitions.She loves watching her girls have fun and perform on stage.
Book an Appointment
Contact us today to schedule an appointment with Dr. Kim!
---
Dr. Eun Kim | (302) 205-4100