Meet Tamara Blossic, DC
From Teacher to Chiropractor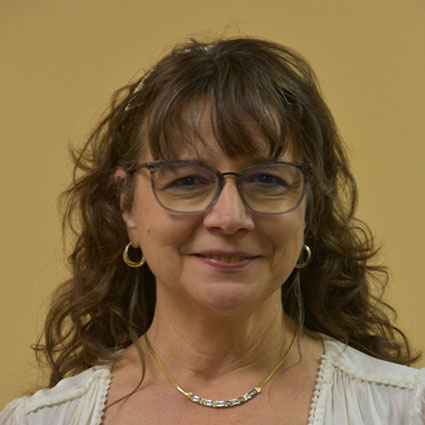 Before becoming a chiropractor, Dr. Blossic was a teacher, but realized that wasn't what she wanted to do in life.
I decided to try chiropractic because I could use my hands and still teach people regularly."
Chiropractic Education
Dr. Blossic earned her Doctor of Chiropractic from National Chiropractic College. A highlight of her time there was getting to meet one of the most historically important chiropractors—Dr. Clay Thompson, the founder of the Thompson Technique. Dr. Blossic took one of his classes, and got adjusted by him.
"What was significant about that particular event was that he talked about the power of life force. When you got adjusted by him, you knew that he was directing his energy through his hand to help your nervous system heal."
She also met the founder of The Institute for Functional Medicine (IFM), who wanted to get back to the root of medicine by meeting people where they were in their health journey and being present with them to forge an important connection.
EXPLORE OUR SERVICES »

What Drew Her to Functional Medicine
Dr. Blossic realized that her chiropractic patients often needed additional information—more than chiropractic. She found that there were not enough practitioners in the area to refer people to. Dr. Blossic decided to learn more, and in particular she was involved in learning nutritional medicine before the term "functional medicine" was used. In 2013, Dr. Blossic became an IFM certified practitioner.
Helping Facilitate Change
What Dr. Blossic enjoys most about her role at the practice is developing long-lasting relationships with patients. "I like when people see how chiropractic and/or functional medicine can actually change their health outcomes."
It gives her tremendous joy when patients report back to her that they feel better or can see positive changes. "I get energy from hearing how somebody's life was changed by facilitating their health." Many of Dr. Blossic's patients even refer to her as a healer.
Taking a Holistic Approach
Dr. Blossic has a broad range of knowledge in different fields. "I truly believe in the three-pronged view of looking at the structural, chemical, and spiritual aspects of a person. My 30 years of experience has brought home the fact that those attributes are important to helping or empowering a person to heal."
In Her Spare Time
Outside of work, Dr. Blossic enjoys spending time on Chincoteague Island with her husband. She also likes taking pictures, haunting antique stores, and listening to music.
Contact Total Integrative Health today to schedule an appointment.
---
Dr. Tamara Blossic | (302) 205-4100